Experience in motion since 1994
The Company's history began in 1994, when Bruno Bondani decided to give continuity to everything done in his previous years, first with PNELMEC and then with PARMASEI, giving life to BONDANI s.r.l. that, from the beginning, stands out as a strong interlocutor for everything concerning the handling, case packing and palletization plants in the food sector.
Today, after 25 years of steady growth both in terms of turnover and staff, Bondani has become such a consolidated reality that it has been chosen as main partner by important food companies, and that's not all: just as prestigious are the collaborations with leading global companies that operate in the primary packaging sector.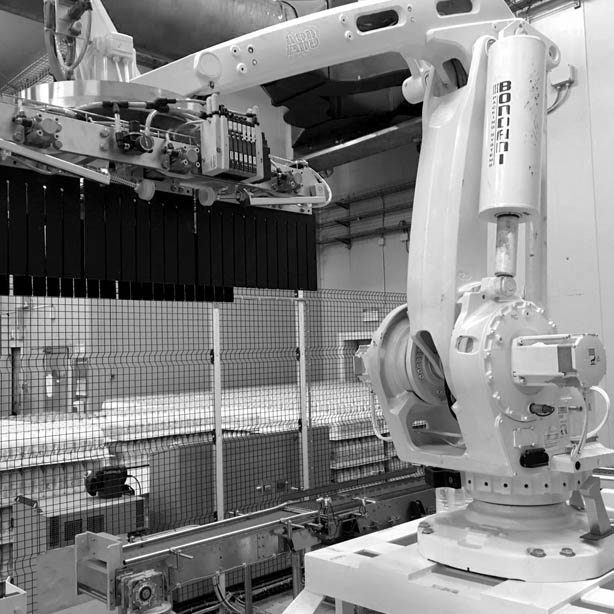 For 25 years we continue to improve
Hundreds of systems designed, manufactured, installed and started up, at the most important companies in the food sector. Constant technological growth, the ability to face the most complex problems in the sector, the growing trust of Customers who relate to Bondani s.r.l. in a real partnership perspective.
Our main values are:
RESPONSIVENESS
FLEXIBILITY
QUALITY
The future in our hands
"My desire is to lead a constantly evolving company, with staff and technicians with lively minds and a great desire to do things, to continue Bondani srl's growth path with enthusiasm and clear ideas, approaching the European market in a more concrete and effective way, increasing our already great capacity for innovation and maintaining our very high quality standards"
Alessio Bondani, CEO
850
Machines and lines installed
1500
Sq.m operational headquarter surface